"It is not possible to talk about anything without drawing out what it is not. Every expression of life is in relation to something else."

Michael White
Until I decide where I want my university degree to take me, I am currently working in the hospitality industry. I waitress at a café and a pub bistro in my local area. One day I would like to own my own business and work somewhere in the media field, but for now, I am stuck asking people what kind of milk they want in their latte, or if they want chips and salad, or vegetables and potato with their schnitzel. I enjoy my jobs (most of the time) and I absolutely love the team of people I work with, and that makes walking into work each shift so much easier than in a place that I don't want to be working in.
2020 has presented itself to be a difficult year for many people, especially with Covid19 on the scene. Within the span of a few days both of my jobs had been temporarily closed and I was out of work. My university had also shut physical face to face classes and  moved online. There were a lot of changes and disruptions to my everyday living. Words cannot even begin to describe how lost I felt. Reflecting on myself, I am definitely not the person that handles change well!
I remember finishing work on a Thursday night, we had been fixing all the cutlery to the new restrictions that had released the day before. Everything was just as 'normal' as it could be, considering us just adapting to more Covid19 restrictions. I finished for the night, I went home and went to bed as normal, getting ready for the next day of work.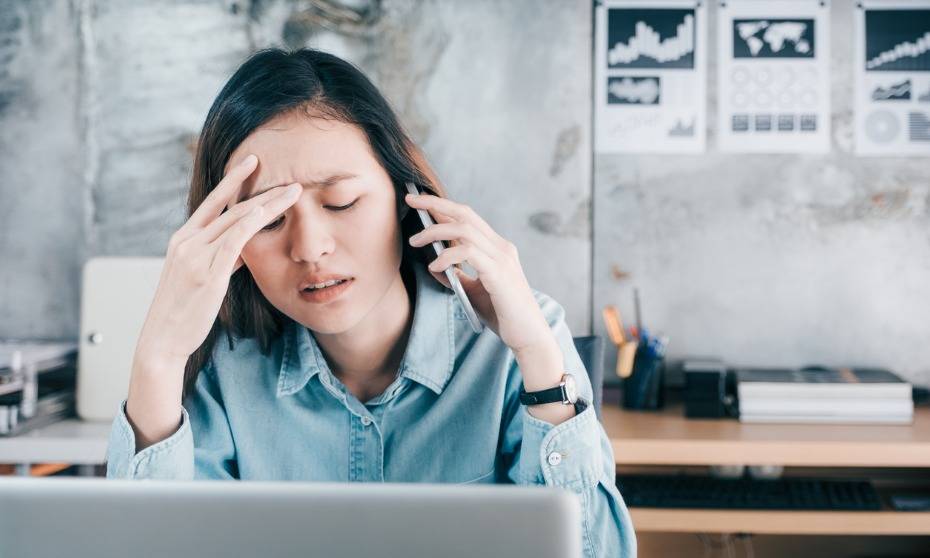 Except there was no 'next day' of work. We had a post on our Facebook group from our boss, from the next day, the Government requires all pubs and clubs had to be closed until further notice. That was about a month I went without work – and luckily, it was only a month! So many more people had experienced losing their jobs and they had no financial support at all. Eventually, after the month, we reopened for take away, and that lasted for another month until we were allowed to reopen for a small amount of people.
When we finally reopened it was another big change. My boss was leaving for pregnancy leave shortly and nearly every few days there were more changes in our restrictions. Whilst preparing to be one of the main staff members to help run shifts whilst my boss was on leave, I was also expected to continue my other job in the café and continue university online. For the span of 6 months, there certainly were a lot of changes and responsibilities put on me and I have needed to rely largely on my friends and family for support. Especially my mum, my shoulder to lean on when things got tough or when I didn't know what to do or even if the changes got too much, I could debrief with her every time I finished work.
Reflecting on situations in our lives can often be integral in learning more about our feelings, values and mostly ourselves. But also, reflecting on how we discuss these situations can also shine a lot of light into these values etc. From my classes, I have now learnt that this is something called "narrative therapy".
So, what is narrative thinking, and how can this time of difficulty help me improve myself?
Michael White's narrative therapy is a type of psychotherapy that assists individuals identify their values and skills associated with themselves. A narrative therapist focuses on assisting someone to create or 're-write' stories about themselves that helps them to find these values and strengths. The way someone tells a story about themselves is important because it can shine light on the way they feel about things, the way they react or even what they may think about themselves.
White believes that revisiting situations and reviewing your actions can help you better plan for the future. White's idea of 'absent but implicit' is one of the narrative practices he uses to assist individuals identify the things that they value (Campillo, 2011).
The narrative process allows people to identify what values are important to them and how they might use their own skills and knowledge to live these values (Brown & Augusta-Scott, 2007)
White had even worked on an eight-part map that people can follow to explore the possible directions of what is 'absent but implicit' in people's expressions. (Carey, unknown). Each of these parts are a time for the individual to self-reflect on situations that have occurred and how we respond to things that happen in our lives. The 8 steps that White has outlined to be a part of this process are:
The expression
What the expression was in relation to
Naming the response or action
Skills or know-how that are expressed in the action
Intentions and purposes
What is given value to – the 'absent but implicit'
Social relational history of what is 'absent but implicit'
Connecting actions over time and into the future
Overall, I am someone that reflects frequently on situations in my life, and that may be a bad thing sometimes because it can lead to overthinking and stressing more than the average person. But without knowing, I have been practising narrative therapy on my own.
I have reflected on situations and found my strengths and weaknesses from these times. For example, I struggle with abrupt change, and I stress a lot, but I know I am a loyal and dedicated worker, I put my soul and energy into my work and stick by my team no matter what. I have been able to learn that sometimes these changes happen but its okay! Changes are always going to be apart of your life but learning how to reflect and respond grants you the ability to gather integral information about yourself.
Alex 🙂
References –
Campillo, M 2011, 'Keys to a subjugated story: my favourite narrative therapy questions,' The International Journal of Narrative Therapy and Community Work, vol. 1 pp. 35-39.
Carey, M, Walther, S & Russel, S, n.d. 'The Absent but Implicit – a map to support therapeutic enquiry' <http://narrativepractices.com.au/attach/pdf/The_absent_but_implicit_-_A_map.pdf>
 Brown & Augusta-Scott, Narrative Therapy, 2007, p. 36
Narrative Therapy, Wikipedia, date & author unknown, https://en.wikipedia.org/wiki/Narrative_therapy#cite_ref-7